The Stubborn Fly
A Tell-tale of Cultism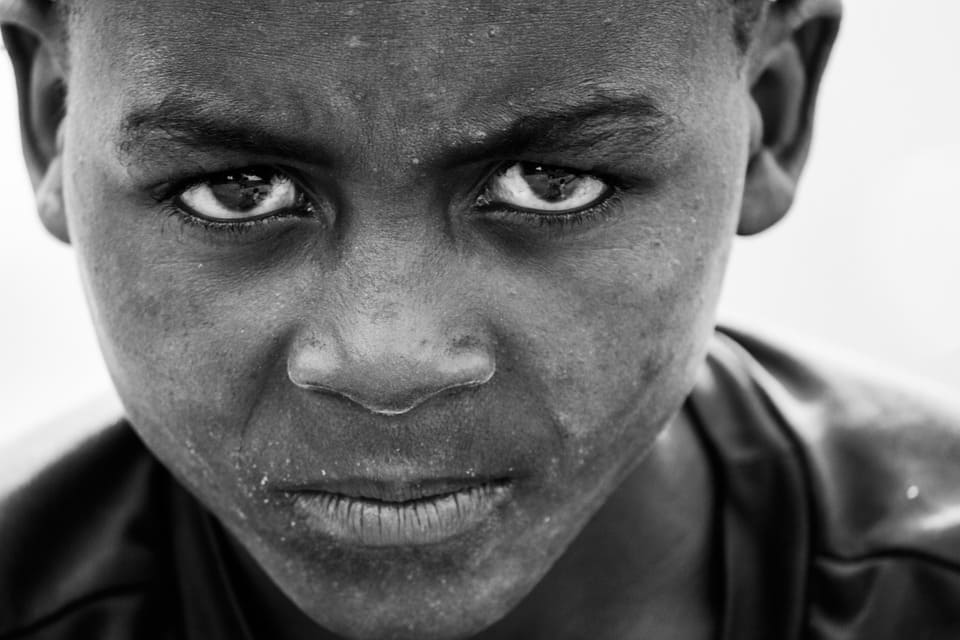 Mum could be heard arguing with Ileabuchi very early that morning. It was so early their voices reverberated throughout our shack. By the quietness of the outside world, I reasoned the time should be around 1am.
"You must cut all ties with those boys; one of these days they will land you in serious trouble. I don't know how many times I will tell you this before you come to terms with reality," mum warned.
"They're the only friends I have. I don't have any other person to hang out with," Ileabuchi retorted.
"What have you gained from hanging with them? They are street urchins and bad eggs, I do not want you to get yourself in trouble. Please stay away from them," she pleaded.
"At least I do not have to beg for food or clothes to be well-fed or look good. Secondly, I do not bother you much. You only have to take care of Ikenna and yourself," he continued defensively.
"This is what you keep saying each time we go over this issue, but at the end, we know what always follows. How many times will I have to bail you from the police or an angry mob before you realize that the path you have chosen will only lead to destruction," she queried.
Ileabuchi was adamant and continued with his best line of defense; "I am a big boy and can take care of myself. Stop bothering me, I know my way around, no shaking."
It wasn't long before his phone begun ringing, blaring one of his cult's theme songs. He quickly answered, telling the caller he was on his way. With that, he stomped out of the shack. Mom tried but was unable to stop him. I could only watch as I was still smarting from the slap he gave me the last time I tried stopping him.
He left that morning and was not seen again till a week later when a man told Mum he saw someone that looked like Striker (as he was called) among the corpses of some cultists who were killed by SARS officials that morning.
Reports said the cultists were preparing for the initiation of new members when the policemen stormed the venue following a reliable tip-off. They then had a gun battle with the police after which some of them were killed while others escaped with bullet wounds.
Mum cried out her eyes. She cried like she had never done before. She kept wailing even on the way to the police station where the corpses had been kept for identification and perusal by the press and the general public.
Truly, she spotted her son, the very first of her children, lying there in the pool of his own blood like a newly slaughtered cattle. His flesh was ridden with bullet holes and blood oozed from his mouth and wounds. It was a bloody sight.
At the sight, her cries rose to an agonizing pitch as she rolled on the ground, caring less about her clothing as her wrapper untied in the process. This was more than she did when dad died while we were just little children.
She was unable to pay the N50,000 which was demanded by the policemen before any of the corpses can be taken by the relative. No one helped us. Not even our relatives who lived in Asaba who were aware of what had taken place. They all washed their hands off our calamity.
We watched helplessly as the bodies were loaded into a police van and taken away to an unknown destination. Mom refused to go home and instead begged the policemen to shoot her too as living was worthless.
Someone said the bodies would be burnt at a dump site along the expressway. Another said acid will be poured on the corpses before they would be buried in one grave. Yet a third source claimed the corpses are usually given to student doctors to use in their practical.
This was how my brother left without saying goodbye.