Shitting on Icebergs
Jack and Gustav's Tale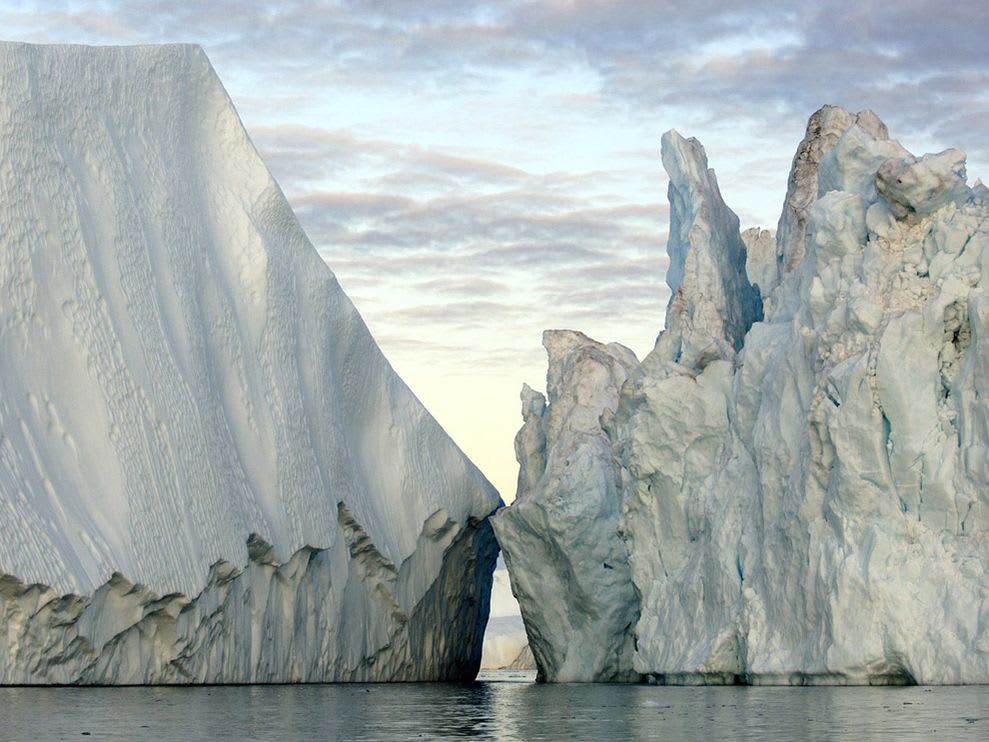 I stood there, crying — no. Sobbing, hysterically into my brother's chest. I'm 23 years old, and I stood barefoot in my front yard hyperventilating, shaking, trying to catch my breath.
I could smell his cologne, so pungent I could taste it in the back of my throat. He wrapped his right arm around me in a half-hug way, holding me, telling me it was going to be okay. But it wasn't.
I watched my 32-year-old brother, my rock, my role model, yell and curse and spit some of the most truthful, biting, hurtful words to my father. My 63-year-old father, a drunk.
We sat in a suffocating kitchen, old and rigidly in a circle at a wooden table. I sat next to the refrigerator, my oily ash blonde hair tossed over in a sweep like look, one knee propped up on the cushion of the chair. The floor was dirty leaving my bare feet black on the bottom. I wore a red laced dress in spirit of Halloween, my devil ears sat waiting for me in the car. My brother had his light blue torn work shirt on. His boyish grin put a smile on my face. It isn't often when he smiles, and it may be only because of the Budweiser in his hand, but it softened me a little. Things weren't as intense when he was around. His boots carried dirt, his phone constantly in his hands texting one of the five girls he was talking to. I couldn't judge him with all of the hell he's been through, as long as I don't have to meet them. My aunt sat next to me, her puffy blonde, salt and pepper hair was in desperate need of a brush and straightener. But that's my aunt. She is puffy and pink, much like cotton candy, and it just so happens to be her favorite thing of all time. She ate her dinner while we all drank, slow and timid, patience out of this world. She cannot help how she is, but you love her and all of the ways she is. My father stood farthest away from me, wearing his number one dad t-shirt, holding Natural Light like it's one of his appendages. He sways, way ahead of us in the drinking game. His eyes are saggy and old, blood shot with a blue rim around his brown iris.

We were fine. Everything was fine. And suddenly, over the discussion of "shit-paper," nothing was okay.
*Enter my father, leaving his components in the bathroom.*
My father says, "Sis, are you just going to let the shit-paper overflow in the trash bin?"
"No beaux — I'm gonna get it." My aunt begins to rise from her dinner to go change the bathroom trash.
My brother says, "HOLD UP." He pauses.
"You mean to tell me you just came from wiping your own ass, and you can't take the trash out? You just came from that very bathroom you are about to send her into, and you couldn't take out the trash? Your hands don't work?"
"Now son, you don't understand," my dad begins.
"What is there to not understand? Y'all both have two working hands and two feet, and y'all can't take out the garbage?" he says directing my dad and my uncle.
My uncle gives him a menacing look.
My brother grows in anger stating, "What the fuck are you looking at motherfucker? I'll knock your ass out of that chair."
The mood changes. There's danger ahead. I have to do something. I have to stop them from causing any further damage.
"Now son, you're not understanding," my dad begins. "She likes to do this, she likes to change the garbage."
"You can't sit there and tell me she likes changing shit-paper. No one likes changing shit paper, Dad. I'm sick of how you and you," he points to my dad and uncle, "treat her like a house maid. She's not your house maid. You two are grown men who can do for their damn selves, but y'all act like children."
My dad is angry. He speaks slowly, "Now wait a minute. You may do things at your house a certain way, but this is my house, and things are done a certain way around here." His voice is full of beer and fifty years of cigarette smoke.
My brother walks forward toward him, slowly, alpha dog dominating alpha dog.
He speaks slowly, deliberately, taunting, "It's not right." He points his finger in his face. They stare, eye to eye. Things are escalating entirely too quickly. You can feel the energy in the room change, like electricity waiting to strike.
I get up without thinking, motioning between them, ready for one to swing at the other.
"Scarlet, move!" James says.
"NO!" I say. "You will not hit me." I look him dead in the eye, and he looks away from me keeping his eyes back on my father. I don't know who exactly I'm protecting. I black out after this. I stop listening. I put my hands on my brothers shoulders and repeatedly ask him to stop. I pray. I don't want to be here. I pray that God makes this stop, but the yelling gets worse. Their voices grow louder.
"You're nothing but a worthless drunk! You were never there for us, none of us. Why do you think your kids don't come around! When are you going to figure that out! You'd rather sit back here and get drunk than do anything with yourself!"
"Get the fuck out of my house! You're not welcome here anymore. I don't care if you ever come back, in fact — don't come back at all!!"
"That's fine by me! I'm done wasting my time pretending you're a good father and grandfather."
There was a point I put my hand over both of their mouths and yelled at them, "STOP! WE'RE FAMILY! WE'RE NOT SUPPOSED TO DO THIS! WE'RE FAMILY!" Blood was smeared on my brother's mouth from my father's arm.
I don't know who I'm more angry with, my father for everything my brother said is true. Or my brother because he took his anger out on a weak individual.
My rocks have collided, crashing into one another, splitting, ripping, crumbling and dividing into different faults. They will never be the same as they were before. These continents will drift further and further apart. I stood between the two men that I love dearest, and watched them tear each other down. There was nothing I could do, nothing I could say or pray, and for a moment I doubted my faith.
My brother swung at my father, but hit the metal back door on purpose. He didn't even remember doing it. My father called my seven-year-old nephew a liar. Things were bad. I couldn't stop crying. I cried for three hours after I left. I cried every day since for a week straight. How do you come back from this? How do you make things better?