New Parents & Vday
Valentine's Day is a around the corner and you're both anxious... for two very different reasons.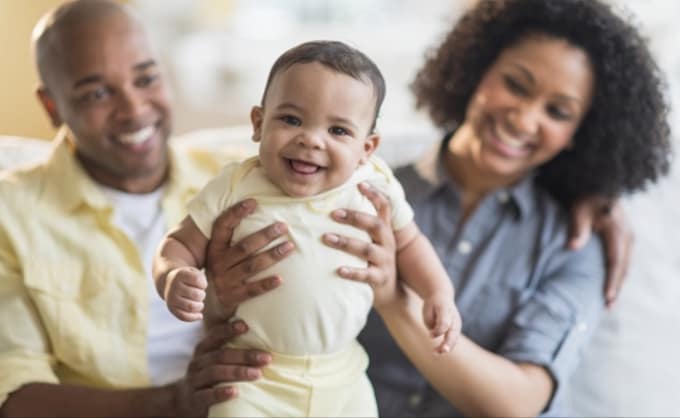 So you just had a baby and Valentine's Day is literally around the corner. You want to go out and spend time alone, finally. You are worried he is going to try for sex.
A lot of moms are thinking about this and a lot of dads are anxious to have sex.
Message to Men: you two have a new baby and you are dying for some alone time. Before you add more pressure on your lady, the new mom, ask her if she is ready for sex. If you are expecting it on the big day. Don't.
If you have a new baby. Compromise on a night out and do not pressure her to stay away overnight from your new baby. If she is breastfeeding, cluster feeding is a thing and her milk supply can dwindle from one night out.
We of course appreciate the thought and effort. We also would appreciate a night in to sleep and relax. Family time is just as romantic as a night out. Order in and find a new movie to stream. If you really want to sweep her off her feet, ask her if she wants you to take the baby off of her hands. She can catch up on some sleep and get some much needed time alone.
If you both decide to go out, consider a slow start and know she may be super anxious because she is away from the baby and she knows you want to have sex when she may not be ready for it.
Message to Ladies: you have a new baby and you are not ready to spend time away just yet. Consider a few hours and if you are not ready for overnight stays.. don't feel pressured to agree to it.
You know Valentine's Day is around the corner and you want to consider his feelings and his wants.... BUT your needs and wants matter just as much. If you're not ready to go out or leave your little one over night. Don't do it.
No need to explain and no need to feel guilty.
During this time, they will need to understand it is not all about them anymore and you have to speak up for yourself and your baby.
If you do decide to have sex on the big day. You both should know, things don't work like they used to. You will need a lot of help getting there and he will need to take it slow.
Foreplay is your best friend. Wine is also pretty important too.
Please your woman first, always...and take this time to cater to her. A new mom has needs too. From now on in the relationship, you'll need to do more, go above, and beyond to satisfy her just as she has done for you. Satisfy her needs in the bedroom, around the house, and with parenting.
If you want to do the deed: take some pressure off of her, clean the house, cook dinner (or order in), look after the kids and make her a priority in and out of the bedroom.
We all know relationships are about compromise and communication. Having a baby changes your relationship. Communicating your expectations beforehand will save you both some stress on the big day. If you have not talked about sex or spending the night away, remember that all surprises aren't good surprises. She may be looking forward to having a night in and you may be looking forward to night out. You'll only know if you ask.
I felt compelled to write this because I myself am a new mother. I know the pressures of being a new mom. I know many moms suffer from postpartum depression and anxiety. I know we tend to get overwhelmed thinking about these things.
Valentine's Day is one day, no pressure.