My Journey Through CPS/DCF (Part 1)
How Unfounded Claims from My Sister Almost Destroyed My Future, and Family, More than Once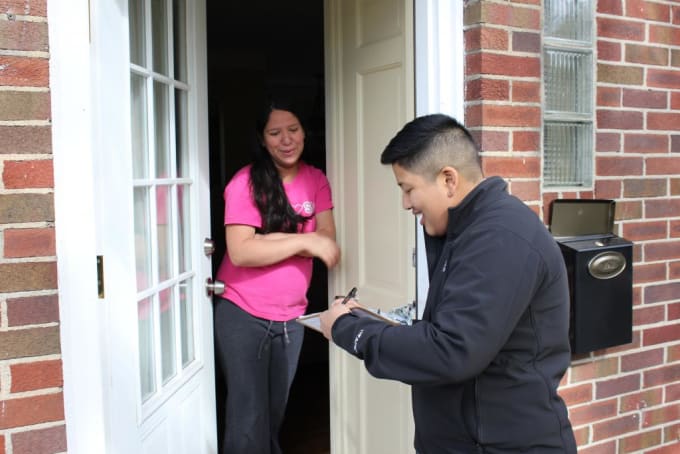 I've decided to begin… this. I don't know what this will turn out to be, however these events have had a hold on my life for too long, so I'm going to document them to the best of my ability. I'm sorry if I seem to ramble at times, however all of these events are true. I'm posting this under a pen name, so I am going to change some names and blur faces if any photos are posted throughout all of this. I have no idea what is going to happen, however I am going to start from the beginning.
Well... not mitosis beginning, just when my sister almost ruined my family.
"How did she do that?" is something you may be wondering. Overdramatic is another word that may cross your mind, but I promise, I am not embellishing anything at all. But first, a little backstory.
My sister Maya (she doesn't deserve to have her name censored in my opinion, and it's a common enough name), and I are four years apart. As of 2017, I am twenty and she is sixteen. We are full sisters while I have three half-siblings, with whom I share a pretty large age gap (ten plus years). My sister and I could get along very well; however as she got older, she obviously turned into a rebellious teen. We were both teens at the same time for a few years, so we had our arguments. We would yell at each other at the top of our lungs, but not physically fight… for a while.
When Maya and I were little, she used to claw me up and down my arms if I didn't give into her for anything. If I wanted to watch TV, and had the remote, she would claw me until I gave the remote up. I would be bleeding and they stung for days, but she never got into trouble. She would also start screaming for no reason that I was hurting her and pulling her hair. I remember once that I was sitting in the living room with my parents (I was about eleven and Maya was seven) and Maya began screaming bloody murder from the other room that I was hanging her by her hair and biting her. My parents looked at each other, confused, then played along for a while. They then called her out to the living room to speak with her and she saw me sitting on the floor with a jester-like grin on my face. She turned bright red and stomped off.
That was the extent of our relationship for a while. She would cry wolf and I would get in trouble. I do admit that a few times I would push her back or knock her over, but she made it seem like I was beating her up 24/7 when, in reality, I still have some scars on my arms from her as a child clawing me.
(Sorry about the odd quality, I had to alter the lighting so you can see the scars in the pictures)
Now, this mentality apparently continued into her teenage years. It's become so much worse that she once blamed me for her failing a science class in high school. I wasn't even living at my mother's when that happened! My mom called bull and Maya went nuts. She always has mood swings. Hell, she just walked in now trying to be nice and giving me candy.
You'll see why I didn't accept it in a little while. When she goes crazy, you better hope you're able bodied or she will probably try to knock you out.
When I was a sophomore in high school, we had a blackout one night. Maya, being younger, lined candles on the living room couches. We have a smaller place so our couches touched in the middle (see diagram below)
Maya put the one broken candle on that part of the couch. The next day I went to sit on the adjoining part of the couch, which I did every day. Thankfully, for some reason I swiped my hand behind me and didn't lean back. I felt a burning sensation and looked down. I screamed as I saw blood pouring out of my hand. I have some pretty obvious scars on my left hand now and it took two months to heal.
So Maya has a history of hurting people, and come October 2016, she calls her paternal grandmother, telling her that she took twenty of the 200mg ibuprofen. Her grandmother, Ellen called 911 who sent a team to the house. Maya greeted them and invited them in. The house was a mess (Maya had been staying there by herself. I did the same thing at the age for a year, nothing bad happened) and they, CPS (or DCF or whatever their department is called), the police, and paramedics left. No one contacted my mother until the next day. Ellen has my mother's number, but didn't call her. Maya didn't give her number to the police or paramedics. CPS called my mother the next day.
My mother called me straight away, baffled, annoyed and offended. CPS asked to speak with Maya at the school, and my step dad went to sign her out (my mother was there but stayed in the car), and she pitched a fit in front of the whole school and CPS. The caseworkers hadn't had a chance to speak with her, but they got in their car and left when Maya began screaming, leaving my mother, stepfather and school resource officer to deal with her. They ended up getting her home, but it was a huge ordeal.
Two days later, a small blonde lady showed up at my mother's house. I happened to be there (I had time off of work) and opened the door just as she reached for the handle (presumably to walk straight in). She asked if I was my mother, and I told her no, I was the eldest daughter. She demanded to speak with my mom without telling me who she was and had came onto the property without permission (despite a "No Trespassing" sign on the gate which is the only entrance to the yard). I kept telling her I needed to know who she was and she became hostile, but snappily told me her name. I'm going to call her by her real first name, but keep her last name confidential. She told me that she was Stacy and needed to speak with my mother. I still had to figure out who she worked for and she finally told me that CPS sent her as Maya's counselor. I told her to hold on and went and told my mother.
My mom went outside and I went out with her. My younger siblings are all in school which releases at 3:00PM. Stacy showed up at 2:50 so we were about to leave anyways. (She had spent an hour circling the neighborhood but waited until then to stop. I live in a bad area so I am always keeping an eye out for odd cars). She told my mom that she needed to sign about 40 papers before she could leave. My mom told her we had to leave and asked her to leave the property. She became hostile again so we ignored her as she sped off. (She had driven for three hours to get here, but didn't call ahead to make sure we were free).
She then called my mom days later and demanded to meet at 7pm. My mom attempted to accommodate her, despite it being her anniversary and Stacy was a no show. My mother waited until 7:45, then went out (she had a date night planned for months). Stacy called not five minutes later demanding to meet at 10pm. Yes, 10pm. My mother told her no, but she still showed up at the house at 9:30. I was there with Maya and she waltzed right onto the property. Maya, for once listening, didn't let her in, but Stacy brought a present from her company for Maya. Maya thanked her, but told her htat she could not come in. In a later meeting, Stacy admitted that she was angry that Maya took the present, but my mother wouldn't meet with her. At 10, at night, on her anniversary. Below are screenshots of the email I sent Stacy's boss, and his response.
My Email:
Her boss's response:
Now, I would like to point out that I never stated that I wanted to discontinue services, just that we felt threatened by her stomping onto our property and demanding to be let inside. As Michael pointed out, I can't discontinue them. My mother had to. He never even addressed Stacy disreguarding the "No Trespassing" sign, nor did he address the ridiculiosu meeting times. I didn't want to get into an argument with them, so I didn't respond to this last email. However, I really wanted to and it would have gone something like this:
"Dear Michael (insert last name here),
Your previous email failed to inform me as to if Stacy will be receiving displinary action for trespassing twice already after being told that she needs to knock on the side of the house. It also failed to address the ridiculous meeting times, and you refused to acknowledge that my mother has tried to accomodate your employee, and Stacy blew her off. You don't seem to have an issue telling me what I can't do. However, your worker cannot listen to what we said she can't do.
She cannot come onto the property without my mother present.
She cannot come onto the property without us allowing her on.
She cannot yell at my mother and needs to show up to meetings.
She cannot attempt to force her way into our home.
She cannot lie about the state our home is in.
Thank you for your email, I wasted a few brain cells reading it. However, it was slightly helpful. It let me know that you guys are going to be terrible to work with. "