My Father's Journey
How One Man's Death Changed My Life Forever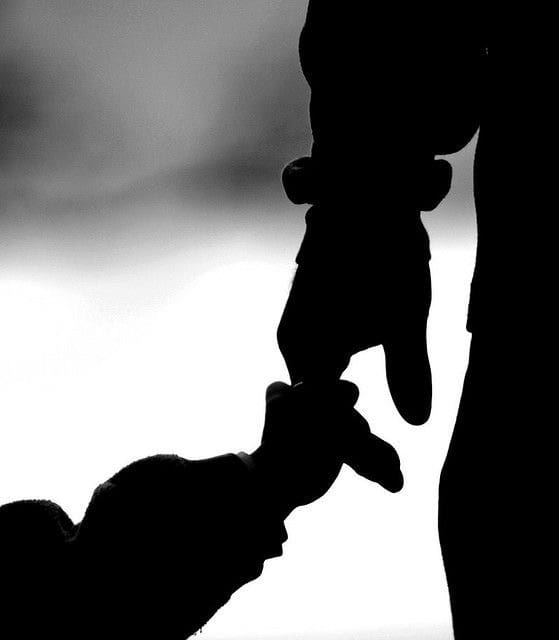 You never think growing up that you'll have to live without your parents, especially if like me, you started out with both of them under one roof. Eventually though, things happen, and your family becomes disjointed. In my case, my parents divorced. My brother and I were along for the ride of two people sharing custody of their kids they so desperately wanted to see and loved. As time went by, my dad met my stepmom. As you can tell by me calling her "my stepmom," they eventually married. I knew they wanted to have kids of their own one day, even though my stepmom loved my brother and I dearly. After my first year of college, and a year of my dad being in remission from non-smoker's throat cancer, they did find out she was pregnant. And not with one baby, but TWO! But as always, good things must come to an end...
My dad's cancer returned more aggressive than ever, in multiple places, and by the beginning of April, he wasn't even awake anymore. They had to put him in a medically induced coma just to take the pain away. As the days went by, he got weaker and weaker, and finally, on April 15th, his heart stopped beating. If you ever think your heart will shatter and there's no way it will break anymore, just listen to your little brother screaming and crying "Daddy, please don't go! No! I need you!" That'll do it. I couldn't do anything, and it broke my heart 10x more than it already was, because I'm his big sister and I'm supposed to be able to help make him feel better. Oh, and then add the fact that your stepmom, who's pregnant with twins and due in 6 weeks, is standing there sobbing over her husband and keeps kissing his face, and it'll shatter beyond recognition. I hated seeing my mom cry, so it was no shock to me that I hated seeing my stepmom cry too. She was now going to have to raise her babies and live her dream of being a mother without her husband by her side. I didn't think it could get any worse after that day, but it did.
When that family unit was all I knew for 10 years (excluding my mother's side, as she was still around and that was very different from my dad's), it slowly started to sink in that I not only lost my father, but I lost my family too. I tried to tell myself we would always be a family, no matter what, but I was wrong; we would never be a family again...not in the same way anyway. And I don't mean just because we were missing a vital part. It's easier to give examples. A big one was you could immediately tell my stepmom's family did not care to treat my brother and I with respect anymore - it all was apparently a charade they put on because they liked my father, but they didn't like us. They gave us lottery tickets and McDonald's gift cards for Christmas, and then the other step kids were getting camping supplies and toys and whatever, stuff they genuinely liked. The attitude of some of them when we're around is instantly different from when it's just their family. Another example would be my aunt, my dad's sister. Some of the shit she's said to me in the 3 1/2 years it's been since her brother died she never would've done with my father around. Oh, and some of the stuff she's done, like throw her father's funeral arrangements to the side, but she threw her mother this big memorial service (not that I ding her for that, I loved my Nana, still do), would NEVER have flown with my dad around. I've quickly learned, and the hard way too, that blood doesn't always mean family, and neither does marriage.
You will make your own family as time goes on. Your case may be different than mine, and all your family members are blood related, and that's fine. But I've come to realize that most of mine are not, and are more considered "family friends" in modern society. My only family that is blood related that I frequently associate with are my mom, siblings, maternal grandparents, and uncle. Other than that, the rest of them are friends that I'm so close to, they may as well be family with everything we know about each other.
Daddy, I hope I'm making you proud one way or the other, and that you're alright wherever you are. Thank you for everything you taught me, and that you continue to teach me even after you're gone. I'd give anything for one last conversation and hug. I hope you know I love and miss you dearly. I love you...