Families is powered by Vocal creators. You support
Amanda Caito
by reading, sharing and tipping stories...
more
Families is powered by Vocal.
Vocal is a platform that provides storytelling tools and engaged communities for writers, musicians, filmmakers, podcasters, and other creators to get discovered and fund their creativity.
How does Vocal work?
Creators share their stories on Vocal's communities. In return, creators earn money when they are tipped and when their stories are read.
How do I join Vocal?
Vocal welcomes creators of all shapes and sizes. Join for free and start creating.
To learn more about Vocal, visit our resources.
Show less
My Birthing Story
The Journey of My Two Children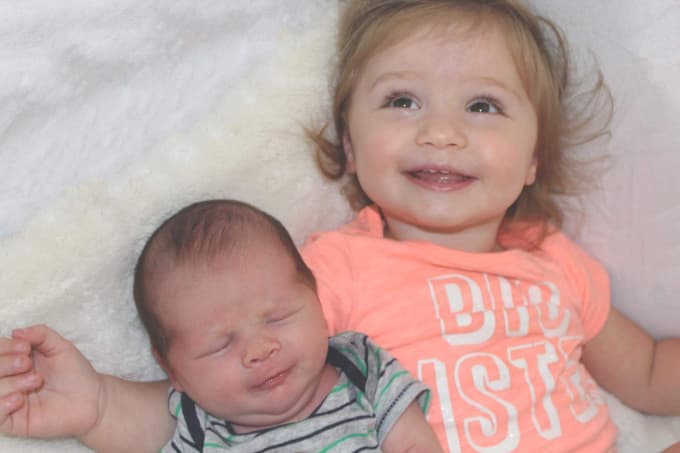 I was 21 when I got pregnant with my first child. I was with my now husband for five months, and we had just moved into our first apartment together. I went into the bathroom and took a test just to see, and the result was not what I was expecting. I yelled for him and he said "What, is there a spider?" and I showed him the test. We both were speechless. I cried from surprise, and he cried from excitement. Something we were not planning, but not against happening, was real. We did not tell anyone the news until I was about 12 weeks along. In my family, miscarriage was common in the early stage so we wanted to be sure before letting it out. I've never felt so much love from my friends and family than I did when we shared the news. 
Only a few months before the baby was due, I had an episode with my kidneys. I had kidney stones while pregnant. The worst pain I have ever had. My husband rushed me to the hospital as I was puking the whole way there. The doctor said the baby was fine, but they would have to do surgery. I had my first taste of an epidural for the procedure. They went in with a scope and pulled out the stones and put in a stent. The stent would help keep the urethra open if any more stones were to form and pass through. I was in a lot of pain for the next few weeks. I had to keep it in until the baby came.

It was the day of my due date, and my water had broke early that morning. My husband was in a bit of a panic, but I was just trying to keep calm and get him out the door. We get to the hospital and again I start puking in the trash can right off the elevator, completely embarrassed. We get checked in and get settled in our room, and the nurse tells me I have to wait to get my epidural because the anesthesia team was in with a C-Section at the time. I was not in too much pain yet, So I told them that I could wait. Maybe an hour later I finally got the juice. I was feeling great. Not a pain or care in the world, just waiting for my baby. The nurse came to check me for the last time, and I was ready to start pushing. At 5:00 PM, I started pushing, not feeling any bit if what was going on. I was laughing and singing and just soaking in the experience. Nine pushes later at 5:31 PM my little girl came into the world. She was perfect!

We were in the hospital for about three days and got to go home and learn how to be parents. It was hard at first, but we got the hang of it very quick. She was just an easy baby, always slept, hardly every cried and was just a ball of fun. She is now almost two and has been the best thing to ever happen in our lives. That was until about three months ago when her little brother was born. But she has been the best big sister to him and helps out with as much as she can, even if she isn't really helping. 
We found out a couple of weeks before her first birthday that we were pregnant again. This time was a little more planned. We knew we wanted another and thought them being close would be best. We told everyone on her first birthday with a shirt that said "Only child expiring soon." Our families went crazy and everyone cried. Again, the love and joy just overwhelmed me and filled my heart. 
It was about two months later I found out I had kidney stones, again. I was rushed to the hospital again by my husband, as I was in so much pain and puking. They were quick to say it was stones along with a bad infection in my kidney. Thinking this would be just like the first time, quick and easy, I was wrong. Since the infection was in there and could end badly for me and the baby, they had to go about this in a different way. This time I was on antibiotics and had a stent placed. It was way more uncomfortable this time but I pushed through the pain. I was being induced a week early because of the pain I was in with this stent and the size of the baby. So when July came around, I could not have been more excited. I hardly slept the night before going in, I was so excited and nervous about having the baby. Having two babies to take care of, but I was ready. 
We went in at 4:00 AM, and it seemed like everything was taking forever. The day could not have been longer. I had all the medication to get things going and an epidural. The doctor came in to break my water and then a couple hours later I was ready. Around 5:15 PM I started pushing. Three pushes later, at 5:33 PM our son was born. He had the cord wrapped around his neck and tried going back inside as I pushed. I was in so much pain, but he was completely fine. The epidural had stopped working a little before I started pushing so I felt everything. I almost gave up, but my husband pushed me through it. Everything was so different than the first time, but I would do it all over again to have my wonderful son. 
We were only in the hospital with him for about a day and a half. We were too eager to come home and be a complete family. He was very hard at first, always crying and fussy, and only slept during the day. I was a mess. He is now almost three months and has gotten a lot better. He sleeps more and cries less, but he smiles so much and laughs, it makes it all worth it. I can't believe I have two kids at 24, but this is my wonderful life and I could not be any more happy with where I am. 
I still have the stent and the stones from the second pregnancy. There are now stones formed on the stent and it is dangerous to pull out; I have to have a special procedure done to break the stones down and get them off the stent to be able to replace it until they all come out. Just a couple of days ago I was rushed to the hospital with a high fever and pains. Turns out, the infection came back in my kidney. Gave me antibiotics and they placed a colostomy bag in my kidney to help drain because blockage of the stones. I've been in so much pain since that has been put in, but I have the help of family to make everything easier. I will soon have the procedure to have the stones and stent taken care of. As for after that, there will be no more kids in my future, as they cause me a lot of pain and stones.