Demented Fractals
One Elder's Descent into Alzheimer's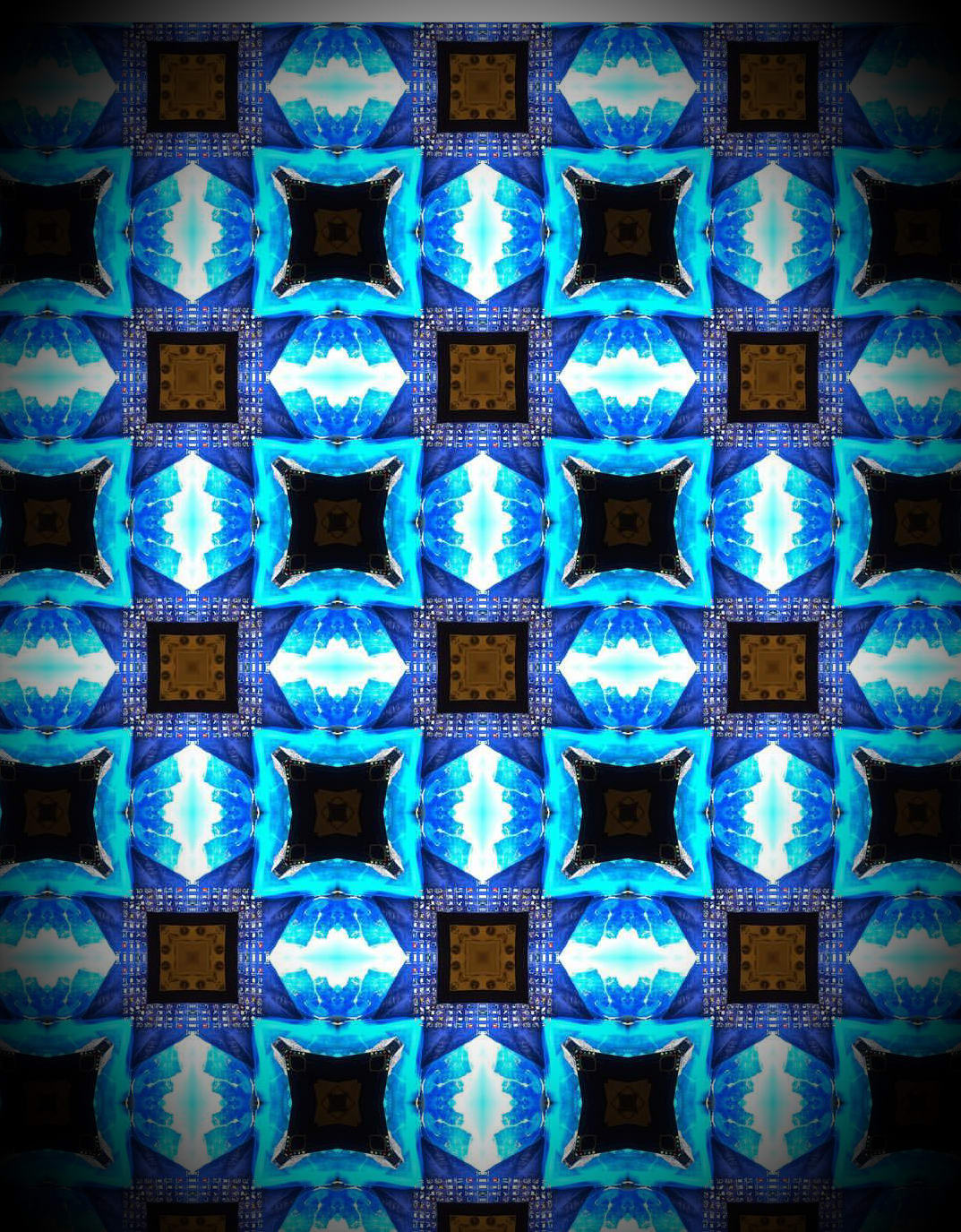 The call came to me in December 2017 from a family friend. It was the day I realized how tenuous life truly is...
My mother and I had been estranged for a little over ten years, having ceased communication in totality once and for all after she disavowed me for not being the daughter she wanted and raised me to be. The family friend called, telling me I might need to come home to help my mother stay safe inside her home. He then stated that she was last taken to the hospital when she was discovered to have been wandering aimlessly on the highway at two in the morning. She was picked up by police that night in the middle of a freezing December day, wearing only a house robe and slippers. When the police apprehended her, she apparently couldn't even speak intelligibly when they asked her wellness questions such as, "What's your name?" and "Where do you live?" She simply stuttered in disjointed syllables and acted as though she couldn't catch her breath.
The family friend then said that only a couple months before, her electric had been turned off and checks she had written were over- drafting her bank account. When this friend went to check on mom at that time, she let him into her home only long enough for him to help her put dirty laundry into her washing machine and to bring her food. He said that she was living in literal squalor. He asked her then, "Where's your family? Have you heard from your daughter or your niece?" When answering him, mom struggled to piece words together and couldn't figure out where I or my cousin were. Then she shewed him out of her house and when he left, began furiously trying to track me down.
Linkedin.com is the only place that confirmed that I was both still alive and where in the world I was living. Soon, he called my employer and told them that he needed to communicate with me about a family emergency. They put him through. And that day, I talked to someone I hadn't even thought of for twenty-eight years about a woman that wrote me out of her life over a decade before. I knew then, that same woman who gave me her best years when she and I were both younger and in better spiritual states, that she needed my return to her life for one last hurrah.
I boarded a plane a week later headed back to the place of my childhood and back to the same home that saw me grow in inches and from a child to a teen. Once landed, I rented a car and immediately drove mile after mile homeward finally pulling in to the motel that would become my office and my home away from home while I played detective. The next day, I drove to her home. I walked the property and assessed its disheveled state where I took photos of the broken farm equipment scattered about the yard. I knocked on the front door for about ten minutes and at no time was there an answer. I then peeked inside the window adjacent to the door and gasped in horror; my childhood home was now a veritable tomb. It was immediately apparent she was burying herself alive in random ephemera and other material items.
I wept. I got back into my rental car and drove to the local motel. I spent the next four weeks of my life working with Adult and Protective Services to gain access to mom and the home, to bring her groceries everyday and spend time with this shell of a woman who no longer even knew who I was let alone what I was doing there. I slept very little, signed a lot of papers, and saw a lot of doctors. It was only because I was present that a doctor finally performed mental lucidity tests on her that revealed her to be mentally incompetent and incapable of living alone and taking care of herself.
Our lives, mom and daughter were changed forever. Desperate and without aid of anyone, I drove to assisted living facilities to inquire about their services, prices, and judge for myself if I could feel good about placing mom in one. What you don't know as yet about me is that I'm living in poverty in my own life. And while I'm married, my husband is physically disabled. We are dual income living in poverty. If I had space, I would consider bringing her to live with my husband and I. But, we live in a shoebox studio apartment in an urban area many miles from where mom resided. A nursing home was the only option available to us all.
When I finally decided on the one that seemed safest and affordable given mom's income, she hopped in the car with me thinking she was going out for a meal at Chipotle. I already had a suitcase packed and ferreted away in the trunk of the rental car. Little was she aware that her daughter was not going to drive her back home afterwards. Ever again. And when we walked in, a look of sheer terror crawled across her countenance. I then knew she knew. As I went to sign her in, I felt a sharp pain on my arm. She'd punched me when I turned to look away from her. No longer could she articulate her thoughts in words, but she was certainly lucid in that moment. And it took all my strength to finish signing her in and say goodbye.
And then, before tears welled in my eyes and streamed down my face, I walked out and got back in the rental car and drove. As the miles went by, music was blaring on the radio and tears poured forth. I hadn't cried like that since I left her 28 years before to live with my father. I didn't know then that that would be one of the last times I saw her years before putting her in assisted living. I got back to the motel and moved up my flight reservation to have me on a plane the next day.
Once I arrived back home with my husband and in our wee shoebox of an apartment, I slept a full twenty-four hours without waking at all. And two days later, I returned to work as though it was all just a bad dream.
She died five months later. An eagle flew over the funeral ceremony where she was buried and would lay until the end of time. Mom always liked eagles and I couldn't help but wonder if mom's spirit was finally free?
PayPal kindly appreciated