Best Learning Gifts for Kids
Be confident in the presents you give your children by gifting them with the best learning gifts for kids.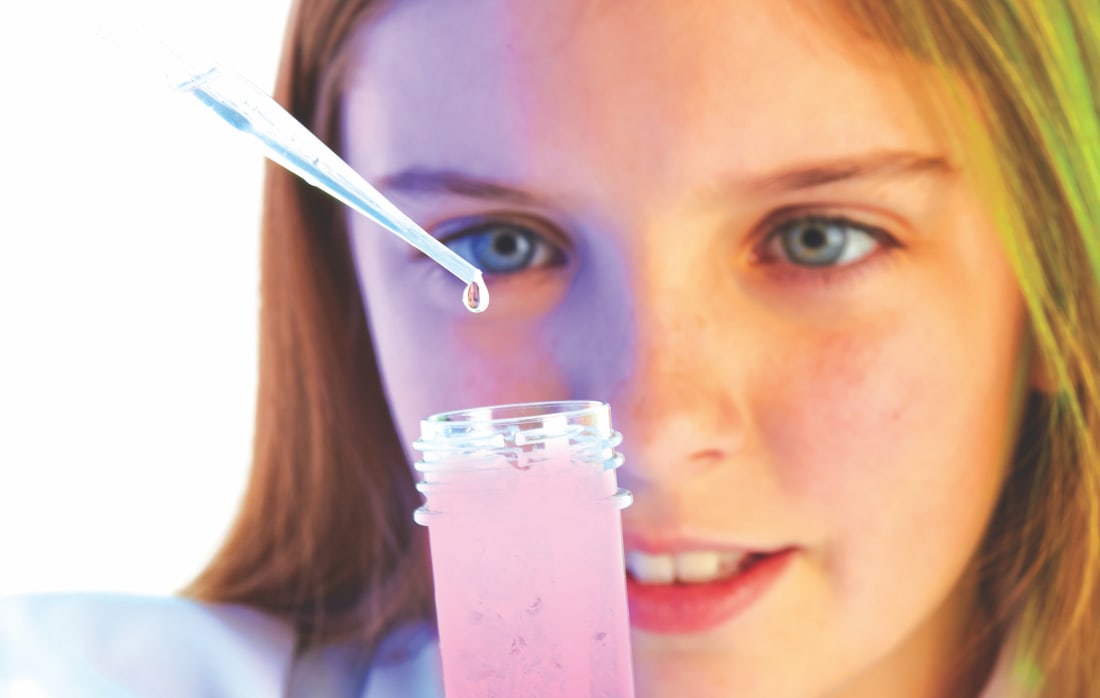 From science kits, to diaries, to robots, these are the top gifts to give to your kids. Always be confident in the way they spend they play time. We have created a list of the best learning gifts for kids that will encourage brain development each time they pick up these educational toys. 
Instead of getting the latest video game or stuffed animal, these presents will not only improve their skill set but also their knowledge. Plus, these products can make perfect presents for friend's birthday parties
Write & Learn Creative Center by VTech
Write & Learn Creative Center is one of the top learning gifts for kids because it allows children to get a head start on the reading and writing world. 
Though it can be used for drawing and scribbling initially, the small screen portrays 26 objects and shapes for children to mimic. Besides the aspect of learning the alphabet and perfecting their drawing ability, it will also increase creativity and thought development. 

My First Mind Blowing Science Kit by Scientific Explorer
Something a little more complex when it comes to the best learning gifts for kids is this science kit. As a way to introduce children to science, this kit includes 20 pieces that will allow any kid to have fun, while learning the basics of Science. 
The kit covers all of the principles of Science, Technology, Engineering, and Math (STEM) with a multitude of toys. Some of the supplies include test tubes, cups, pipettes, sticks, cotton swabs, and measuring scoops. Your child will enjoy every minute of their creations, and not even realize how much they learn along the way. 

Tin Can Robot Scient Kit by 4M
This cute little robot is the perfect way to teach your children about recycling, and its importance. It is a functional way to bring some fun to the knowledge of responsibilities. 
Plus, they will learn a lot about the process after they throw a soda can into the bin. Tin Can Robot is a silly character who every kid will love. 
Suspend Family Game by Melissa & Doug
The tabletop game, Suspend, is one of the best learning gifts for kids because of its fun approach to improving hand-eye coordination. 
A game that can be played with one to four players, the concept is to master balance. With a wooden base, rods, frame rods, die, and a wooden connector, simplicity is key. It can even improve cognitive skills and interpersonal skills. 

Pretend and Play Teaching Cash Register by Learning Resources
The Pretend and Play Teaching Cash Register is a classic way to introduce your children to simple math and money skills. Your kids will love to play with a piece as simple as this, as they pretend they're a cashier all day long. 
With the responsibilities of money, coins, a scanner, scale, and coin slot, what more could your little one need? There's even a place to swipe your credit card!
Kitchen Science by 4M
The next example of the best learning gifts for kids is yet another science kit. This time, it revolves around the use of the kitchen. This award-winning kit includes many fun experiments that can be done with easy to find everyday materials and ingredients. 
Plus, there are directions for six different kitchen experiments, which even includes a way to generate electricity with just a fork and a tomato. 

Pound-A-Peg by Melissa & Dog
Something a little more simple, but still a classic toy, is the Pound-A-Peg by Melissa & Doug. Another tool that will improve hand-eye coordination with simple pounding motions, your children will improve their physical accuracy with each use. 
Created with children two and up in mind, you can start off your children with these improvements immediately, as it is one of the best toys for babies. 
National Geographic - Break Open 15 Real Geodes to Find Hidden Crystals by National Geographic
National Geographic created one of the best learning gifts for kids that even parents will enjoy. This kit includes 15 real geodes and a learning guide about each one. 
The geodes are hand-selected and each kit has its own variation. Break open the rocks to find the most beautiful crystals inside, and then take the time to teach your children about each one. 

Colorku by Uncommon Goods
Colorku is a logic puzzle that encourages strategy building. As one of the best ways to introduces method planning while having fun, your children will love this board game. It is one of the more complex choices among the best learning toys for kids, but one you can get involved with as well. 
With 104 puzzles and five levels of intensity, the game is completed on a wooden board with rows, columns, and marbles. The trick is to crack the combination that is the correct solution to the puzzle. 
Looking to raise a thinker? This is a great start. 
Dude Diary 3.0: Write Stuff, Draw Random Things, Destroy If Needed by Mickey Gill and Cheryl Gill
To finish off our list of the best learning gifts for kids, a diary will always be a classic way to introduce reading and writing. However, this isn't any ordinary diary. 
It encourages children of both genders to take a pen to paper, and have a laugh while doing so. With goofy images and a great way to promote writing habits, this is the perfect gift idea for any kid who needs that extra push. Plus, it would even make a great car game for kids.