A Mother's Love
The Joys of Being a Mother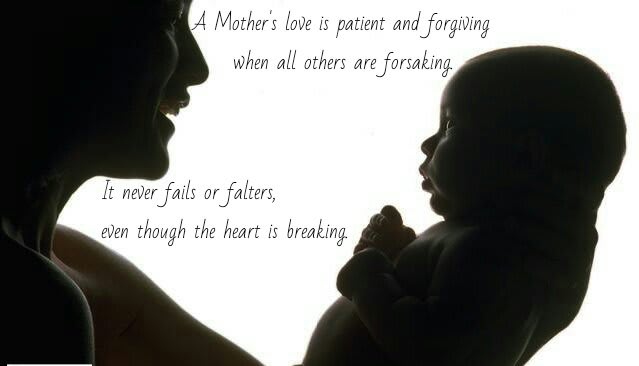 Being a mother to a happy and beautiful little girl is the best thing I could've ever asked for. I can dress her up however I like, I can play with her hair and style it to my liking. She's my little girl, my mini-me.
The hardest part of being a mother is when your child is sick. You wish and pray to God to take their pain away. The hardest part I see seeing your child cry, knowing that they are truly upset. The hardest part is disciplining your hold when they misbehave; having to use that stern momma voice on them.
Thinking back to when I was growing up, I can now understand what my mom felt like. Such as receiving her unconditional love is such a tremendous blessing to me.
My mom is a very successful woman. She's sweet, kind, caring, and loving; not to mention scary at times—but aren't all parents like that when they have to be? She's someone you could call I feel you were in dire need of something. She would drop what she was doing just to help you. My momma is very passionate about what she does, about what she sets her mind on. She has worked very hard at what she does and has now.
She was born in a small New Mexico town to two respected, hardworking individuals. Throughout her life, she worked in her parents' ranch. She rode horses, she built fences, she showed steers, she was a horse judge for thoroughbreds. She was a popular woman throughout school. She was on the cheerleading squad and had many friends—who happened to give her the nickname, Wedaloca, which means crazy white girl.
When she turned nineteen, she got pregnant. I honestly don't know how she felt about it? Being pregnant at a young age and giving up her dreams. She told me that it was a blessing. Then the day came, June 30th, when she gave birth to a healthy, blonde hair, blue eyed baby girl. When the doctor placed the baby in her arms, she knew that she'd do anything to protect and love this baby. Through all of time. She decided and prayed that her baby would live a happy life full of dreams and promises.
As her child grew, she taught my siblings and I right from wrong. She taught us manners. She made sure that we believed and loved God above all others.
When we were such, she would stay home and nurse us back to health. When a loved one died, she would soothe us with kind and promising words. After a breakup, she would tell us that God has someone for us. She'd wipe our tears and tell us to cheer up because we will meet them when God was ready for us to cross paths.
I've always turned to my mom for everything. I've always told her everything because she's my best friend. To this day, I still call her to ask for help on things that I have no idea about. But, honestly, I mainly call her due to the simple fact that I miss her voice. Hearing her talk—despite when she's angry—calms my nerves. She's my rock.
Not only is she a great mother, but she's also a wonderful Mammi—that's what my daughter calls her. Even though she spoils my kid like crazy. No one is allowed to get on to my kid if Mammi is present. She does no wrong in my mom's eyes. My mom shows her off like she's a national treasure and my kid just sits there, smiling ear to ear because of how much attention she gets.
Looking back upon my childhood, I've came to the conclusion that I was blessed to have a mother like my mom. Even though I know that I won't be even half of the woman she is—it just wouldn't hurt to try though. It would be nice to be a great cook like her, or having her patience would be a huge benefit-the good Lord knows that my patience runs on thin ice.
I love my mother more than words could ever express. She made me into the woman that I have become today. And I am more than thankful for everything that she does for my family. For me.
Just give your mom a hug next time you see her. Thank her for everything that she's done for you, for everything that she's given up just to make sure that you are happy and well taken care of.
Your mom is always going to be the one there for you; after a breakup or anything. She gave birth to you. She was your first love when you first opened your eyes and she was the first one you saw. She showed you what unconditional love is. Take into consideration, be greedy, because your mom isn't going to be around forever, and you will wish that you've done things differently. Call her and tell her you love her. She is your mother, and you will not get another.