8 Stocking Stuffer Ideas for Teenagers and Young Adults
Practical is Perfect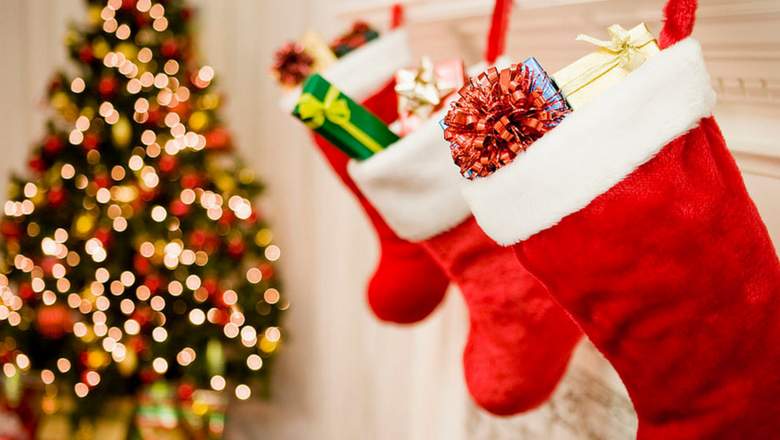 Christmas is that time of year where most people stress about what to get their children. Sometimes their child is picky. Sometimes they already have everything that they could want. But when it comes to teenagers and young adults, buying Christmas gifts can seem like an impossible task.
Young children are easy to buy for. There are endless options in today's market. Adults are also fairly simple to buy for. If all else fails, buy them liquor or get them a gift card. But teenagers and young adults are hard to get a read on sometimes.
Here are eight options for stocking stuffers for your teenagers/young adults that you may not have considered yet.
1. Scratch Cards/Lottery Tickets
These can be a perfect gift for the teenager/young adult in your family that likes playing games of chance or wants to potentially win some extra money. Of course, there are age restrictions most places on gambling so take that into consideration. But most people are happy with scratch cards. They are a fun distraction for a little while and you might just win some cash.

2. Candy/Chocolate
You can never go wrong with candy or chocolate as a gift. No child is ever too old to receive this as a gift. If anything, kids appreciate it more as they get older. It is an indulgence that they wouldn't spend money on themselves so receiving a small stock pile of it on holidays is the perfect solution. Learn what they like to eat, what they like to snack on and take advantage of that this holiday season.

3. Grocery Gift Cards
This is more geared to young adults, the kids who have left the house and live on their own. There is nothing they will appreciate more than the chance to have some free groceries. Being an adult is difficult and it is expensive. For most young adults the cost of food is a shocking thing. So this holiday help your kids out a little and give them a month's worth of free groceries. They will be more thankful than you realize.

Also, don't forget to send them away with leftovers. Homecooked meals are hard to come by.
4. Coffee Gift Cards
Much like grocery gift cards, there is nothing better than coffee gift cards. Or even gift cards to restaurants where your kids like to eat. Give them the gift of some peace of mind. Let them have free coffee for a little while. Let them have a movie night that they don't have to pay for. These things are treasured by teenagers and young adults.

It is the gift of choice and freedom. It's like giving them cash (which is also appreciated), but a little more personal because you have given them cash to a specific place that they enjoy. There is something nice about receiving a gift card to your favourite restaurant or coffee shop. It's more personal than cash but still as useful.
5. Hygiene Products
There was nothing, as a kid, that you hated more than getting a toothbrush and toothpaste in your stocking. But as your kids grow up they learn to appreciate these items. Deodorant, toothpaste, toothbrushes—these are all wonderful gifts because it is something that the child doesn't have to buy. As a young adult living on your own, these gifts can be the way to resupply for about half the year.

6. Hair Products
This is more directed at females, but hair brushes, hair ties, clips, dye, or anything of that nature is also a good gift. Teenagers and young adults will appreciate this because it saves them money. Anything that they don't have to go out and buy is an appreciated gift. It could be just a basic necessity from your perspective, but it will save them time and money in the long run.

7. Makeup
Again, this is more for females, but makeup is a great stocking stuffer. It's small, it's needed annually, and it is expensive so many teenagers and young adults aren't willing to spend the money they need to on that new item. So put it in their stocking. Makeup, nail polish, whatever they fancy. Figure out what they like and help them out a bit.

8. School Supplies
Now, this may seem like an odd one, but school supplies are expensive. If you have a teenager or young adult that is in college or university they will always appreciate paper, pencils, pens, or notebooks. Maybe they need queue cards. Maybe they need post-it notes. There are endless things that will make their school lives easier so why not give them that.

The important thing to remember when considering gifts for teenagers and young adults is that practicality outweighs everything else. You may think it is a silly gift, but they will love it and appreciate it. Sometimes the littlest things can make all difference in the life of a teenager and young adult. So try and give them the small things they won't give themselves.