Families is powered by Vocal creators. You support
Kayleigh Allery
by reading, sharing and tipping stories...
more
Families is powered by Vocal.
Vocal is a platform that provides storytelling tools and engaged communities for writers, musicians, filmmakers, podcasters, and other creators to get discovered and fund their creativity.
How does Vocal work?
Creators share their stories on Vocal's communities. In return, creators earn money when they are tipped and when their stories are read.
How do I join Vocal?
Vocal welcomes creators of all shapes and sizes. Join for free and start creating.
To learn more about Vocal, visit our resources.
Show less
6 Must-Have Newborn Products
There are so many baby items out there. What should you really buy?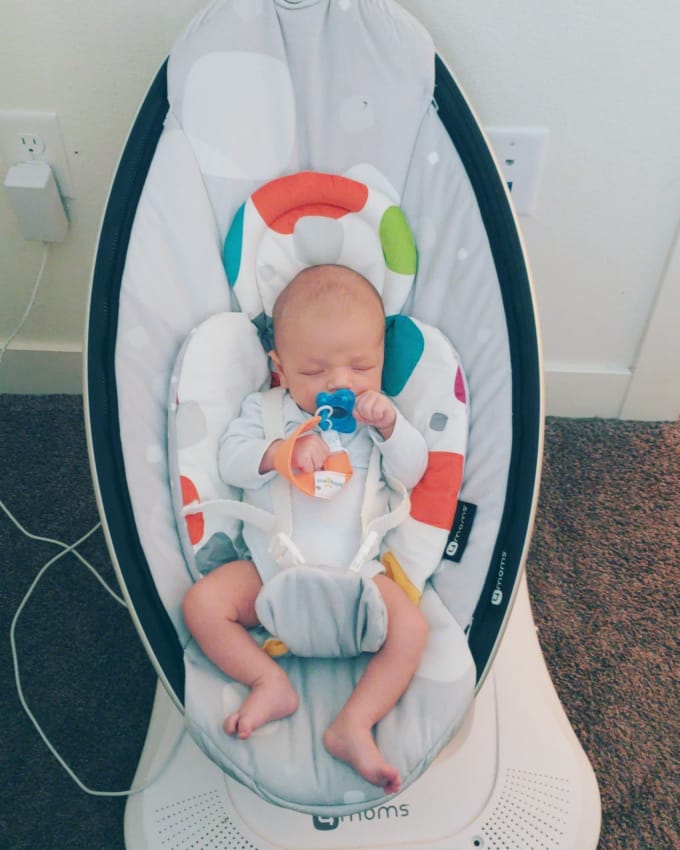 When I was pregnant with my son and building my baby registry, I found myself sifting through an abundance of baby products, unsure which ones were REALLY necessary to purchase or add to my list. There have been some products that were absolute LIFE SAVERS for us and others that proved to be a waste of money. If you'd like to see which products we loved and use daily, continue reading!
1. Chicco Bravo Carseat and Stroller Combo
This product has made my life with a newborn SO MUCH EASIER. The car seat and stroller are both lightweight and easy to use. The stroller folds up for travel or easy storage with a simple pull of a handle. The car seat clicks into the stroller with ease, or the stroller can be used without the car seat as your little one gets bigger. It is light, easy to maneuver and has plenty of storage and cupholders (which are a plus for longer walks especially!) The sunshade provides great protection from the sun on those hot days and keeps my little one nice and cool. The car seat is also comfortable; my son doesn't mind being in it at all! This has been by far the most convenient way to shop with my son, or take him just about anywhere! You can view/purchase the Chicco Bravo Travel System here.
2. Honest Company Diaper Subscription
There are multiple reasons why I LOVE the Honest Co. subscription. First of all, it's convenient! As a first time mom, I had no idea how quickly newborns go through diapers and wipes. I found myself running to the store multiple times a week for more and having some close calls when life got hectic and I forgot to make that store trip! With the subscription, you get a month's worth of diapers and wipes delivered to your door—no more close calls or last-minute Target runs! You get to select your size each month and choose from dozens of adorable prints.
Secondly, it's affordable! Now I know what you're thinking—you've seen these diapers on the shelves, and they cost almost twice as much as Pampers or Huggies. True! Out of pocket, Honest Co. is more pricey. However, with the monthly subscription, it actually ends up costing about the same amount of money as the same number of Pampers, Huggies, or Luvs would cost you each month.
Third, the diapers and wipes are good quality. Aside from just being adorable, these diapers fit well, are comfortable, are very absorbent, and best of all they aren't made with any harsh chemicals, so they're gentle on the baby's skin. The wipes are durable and gentle on baby's skin as well!
You can sign up for your own subscription or shop Honest Co products here.
3. 4moms Mamaroo Swing
This swing has been an ABSOLUTE LIFESAVER. Out of all the other swings, vibrating seats, and bouncing whatevers we tried, this is the only thing (other than mom) that can calm my son when he's fussy. It puts him right to sleep nine times out of ten! It is SUPER helpful on those days when he doesn't want to be put down to allow me time to shower, do dishes, or just give me a short break. The material is soft, and having so many different motions and sounds to choose from makes it easy to find a setting your baby will love! The only downfalls to this product I've run into are that the mobile breaks easily and that it has to be plugged in, which makes it a little harder to travel with it or use it in certain places of the house. But, overall I am super happy with this purchase. I don't know that I'd ever get anything done some days without the Mamaroo.
The Mamaroo can be purchased here.
4. Boppy Newborn Lounger
This is another life-saving product that has allowed me to take some breaks when I otherwise wouldn't have been able to. Although it doesn't soothe him like the Mamaroo does, he will sleep in it comfortably sometimes for hours! If my son falls asleep and I try to put him down, he almost always wakes up immediately (we've all been there... right? I hope?) If I put him down in the Boppy Lounger, however, he is snug and will continue sleeping (MOST of the time). It also provides a place I can set him down quickly without worrying about him rolling off the couch or getting hurt if I need to run to the bathroom or suddenly chase the dog outside to prevent her from vomiting on the floor. And, best of all, it is machine washable—a MUST with an infant.
You can purchase the Boppy lounger here.
5. SwaddleMe Swaddlers
Now look: I took parenting classes and was taught how to swaddle traditionally, and I was a PRO when it came to swaddling that baby doll. I thought I had it down! Not the case with a real, live baby. You have flailing arms and legs to try and contain, and that makes things much more challenging. When trying to swaddle my son in the beginning, he was constantly coming out of the swaddle or managing to get the swaddle pulled up over his face because it was too loose, which is obviously not safe. The SwaddleMe Swaddlers are easy to use—just put your baby's legs in the "pouch" part and velcro his arms in. It's fast, easy, and the baby stays swaddled safely and comfortably. Another thing I love about these is they have a small hole in the back of the swaddle so you can easily check diapers without having to unwrap your little one (this is HUGE at night especially!) Although I did get better at traditional swaddling over time, I still use these frequently. The SwaddleMe Swaddlers can be purchased here.

6. Boudreaux's Butt Paste
There are SO many diaper rash products out there that it's difficult to know what to chose. Will this work? Will it make it worse? Will it do nothing at all? A relative of mine recommended the Boudreaux's paste, and, holy cow, it is incredible. My son has never had a full-blown diaper rash, but the couple of times I have noticed his bum starting to get red I applied this paste ONCE and it usually cleared up by the next diaper change. Also, a tiny bit of this product goes a LONG way, so a small tube will last basically forever. Plus, it smells nice, which is an added bonus. You can purchase this product in-store at Target.
So there you have it! Our top six favorite newborn products so far. What other baby items do you love? Leave a comment below!
Follow this page and my Instagram account to see future blogs, including baby purchases I regret, my favorite breastfeeding items, postpartum products I loved (and ones I didn't need) and more!
Instagram: @kayleighallery
Instagram.com/kayleighallery