Families is powered by Vocal creators. You support
Andrea Dawson
by reading, sharing and tipping stories...
more
Families is powered by Vocal.
Vocal is a platform that provides storytelling tools and engaged communities for writers, musicians, filmmakers, podcasters, and other creators to get discovered and fund their creativity.
How does Vocal work?
Creators share their stories on Vocal's communities. In return, creators earn money when they are tipped and when their stories are read.
How do I join Vocal?
Vocal welcomes creators of all shapes and sizes. Join for free and start creating.
To learn more about Vocal, visit our resources.
Show less
6 Enjoyable Ways to Bring Your Family Closer Together
Looking for ways to bring your family closer together?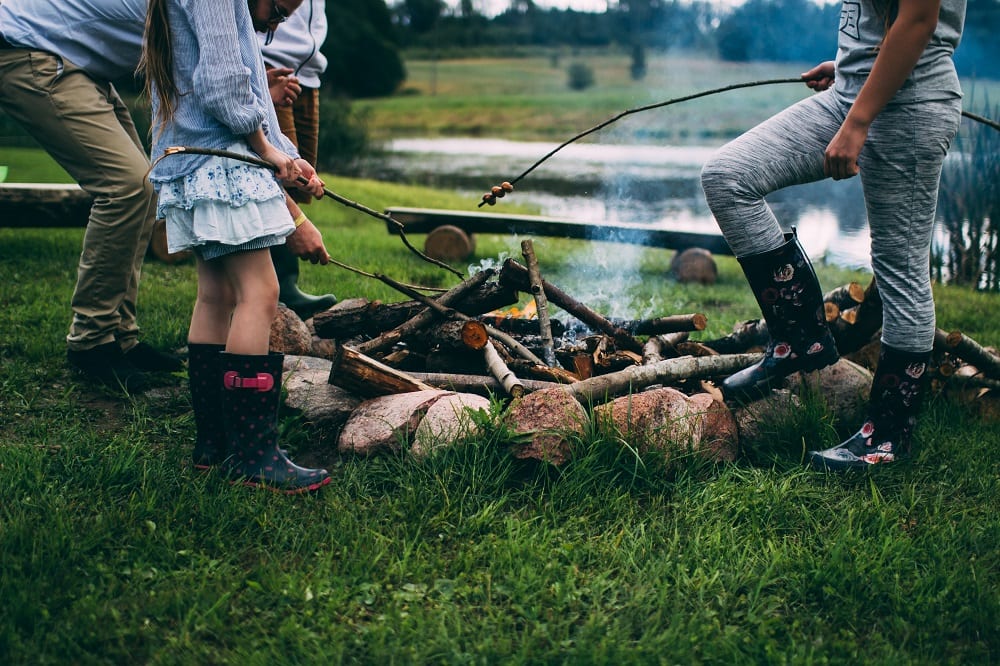 Some families drift apart once all the kids have grown up. They only speak to each other on special occasions. Nobody even picks up the phone on a Sunday afternoon. Is this what you want to happen to your family once your children become adults?
If not, you'll have to do something about it while they're still young. The trick is to find enjoyable ways to bring your family closer together. You'll create unbreakable bonds that last a lifetime. Here are a few ideas to get you started.
1. Take Your Family on a Road Trip
A family can't really bond when everyone is relaxing on the beach. You'll be topping up your tan while the kids play in the sea. If everyone is stuck in a car, it's different. You'll be forced to communicate with each other.
If you plan it correctly, a road trip is extremely enjoyable. Would your kids enjoy a New Zealand Lord of the Rings tour? You could play everything by ear, too. Just jump in your car and see where the wind takes you.
2. Building a Detailed Family Tree
How much do you know about your grandparents? If they lived to an old age you probably knew them well, but I bet you didn't know anything about their grandparents. Ancestors are usually forgotten about after a few generations.
If you build a detailed family tree with your kids they'll have a stronger bond to your bloodline. They'll also have lots of fun finding out things like what their ancestors did for a living. I bet you'll have a great time building it, too.
3. Everyone Should Volunteer Together
There are few things in the world more powerful than volunteering. Not only will you be helping people in need, but it will have a positive impact on you, too. It's even better when you do something together as a family.
If you want to make it really exciting, you should volunteer abroad. It will turn it into a massive adventure. Look online and you'll find plenty of things you can do. Ask the kids for their input to ensure you have an even better time.
4. Spend Your Weekends in the Woods
Do you have any memories of going camping as a child? It's similar to going on a road trip, but you'll be able to go camping all the time. There are so many things your kids will be able to learn while in the woods.
You'll have to teach them everything, which will give you a great chance to bond. Even sitting around the campfire at night will bring everyone closer together. If you're not telling ghost stories, you'll be singing songs.
5. Build a Tasty Vegetable Garden
When your kids are young you want to give them lots of responsibilities. Nothing is tougher than keeping something alive. Fortunately, if your kids mess up, the worst thing you'll end up with is a few rotten apples.
Build a vegetable garden together and it will help you bond with your kids. Even if you don't know how to do it you'll find all the details online. Try to let your kids do most of the work and you can steer them in the right direction.
6. Have a Family Night Every Week
You could try to eat dinner together every night, but it probably wouldn't happen. If you try to do too much it usually ends up failing. Instead, you should have one night per week where the family does everything together.
Everybody has to help cook dinner. Maybe you can order pizza and sit around watching movies. You could even go out to do something fun. Just make sure nobody in the family backs out when something else pops up.
It Will Pay Dividends in the Future
If you don't want your family to drift apart in the future you'll need to act now. Make sure you spend lots of time bonding with your kids as they grow up. You won't regret it when you see your family more than twice per year.