Families is powered by Vocal creators. You support
Anne Mawathe
by reading, sharing and tipping stories...
more
Families is powered by Vocal.
Vocal is a platform that provides storytelling tools and engaged communities for writers, musicians, filmmakers, podcasters, and other creators to get discovered and fund their creativity.
How does Vocal work?
Creators share their stories on Vocal's communities. In return, creators earn money when they are tipped and when their stories are read.
How do I join Vocal?
Vocal welcomes creators of all shapes and sizes. Join for free and start creating.
To learn more about Vocal, visit our resources.
Show less
5 Ways to Protect Your Children Online in the Age of Malware
Parenting in the age of malware that sometimes exposes children to pornography is scary for anyone. But how can you protect digital spaces for the safety of your children?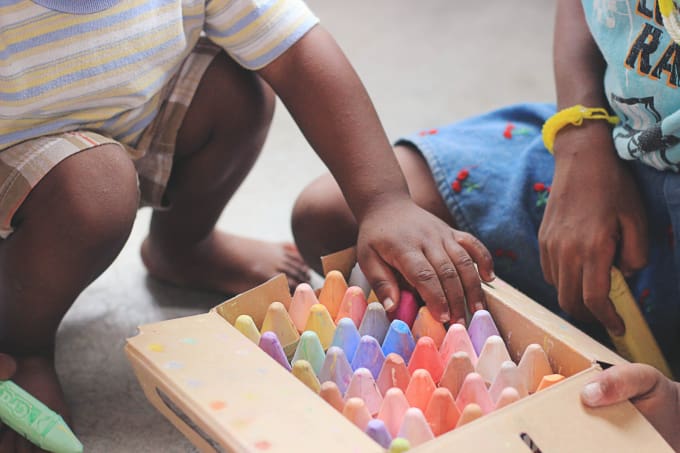 The theme of this year's Safer Internet Day, which is marked every January 6 is Create, Connect, and Share Respect.
There is no better time to focus on the safety of children than now. While it has opened unimaginable doors, the internet is not a safe playground for children. 
How they navigate the different avenues online, what they engage in while surfing the net, is a concern for many parents. 
As a mother of two children, what first ignited the passion for this piece was the discovery weeks ago that a malicious malware aptly named Adultswine had hidden in about 60 game apps, all found in the Google Play store. 
According to Google Play's data, by the time it was established that the malware even existed, the apps had been downloaded between 3 million and 7 million times. 
Once you downloaded any of the affected games, the malware would then display ads from the web that were inappropriate and pornographic. That is what got me very concerned about the safety of children online. 
As I grappled with that, the focus morphed into something closer home. I had a shocking experience with my ten-year-old that got me seriously thinking. He had been online and saw an advert that said he could get a Visa card that he would use to purchase things. He clicked on the ad and yes, you are thinking right, the card was sent to our house in Amherst, MA.
As a journalist, part of my job is to find out the why and how. It is part of the reason I contacted Google and confirmed that the malware in their game store had been removed. That was last month. The researchers who found the malware had lots of lessons for parents, some of which I share. 
Teach them about internet safety. - This lesson has to be as thorough as it can be. I now realise I did not go deep enough in exploring what entails safety online. It does not stop at keeping off social media (for me), not conversing with strangers online, and all those things we tell our children. It is also about signing up for offers they see from ads online. This lesson should go down to the nitty-gritty details about offers online. No matter how good, they cannot say yes to them. It is for their own safety.  The same way we teach our children to be wary of strangers offering them sweets in the real world, it is the same way we should teach them about strangers offering them gifts online. The popups, as annoying as they can be, come loaded with all manner of promises. My son saw an ad that said he could purchase stuff and went on to sign for a Visa card. It was as simple as clicking yes and filling in details. I tried doing it. It took me more than three minutes to be done. That is how click-baits work on our psychology.
Get involved. - The first question you need to ask is how you want your children to interact with the internet. Do you want to open the door so that they have access to the entire www ecosystem? Or do you want to limit their access? Whatever you choose, your kids should know that their activities online are permanent. Whatever they say or do often cannot be reversed. One way of walking with them is by being involved in their online journeys. I do not mean hovering over their shoulders as they browse. Far from it. I mean learning as much as you can about the internet and how that world operates. Had I been literate about pop-ups on my son's gadget, I would have been able to block them as well as make him understand the dangers of clicking on them. Google itself offers solid guidelines on how to protect children's interactivity online. Now that I have taken the time to learn, I know I can block them. I can use a different browser that does not allow adverts. I have struggled with my three-year-old son as well, who keeps on clicking on different videos even before he has finished watching another. Because I want to help him, I discovered www.viewpure.com
There are thieves in the real world. There are thieves online - A thief never has good intentions (unless they are stealing your heart and you still remain sober not to lose your mind in the process). Let your children understand that there are bad people out there whose intention is to steal from others online by developing malware. Some of the apps that were affected by the Adultswine Malware are known to us as parents. These are the ones I could identify from the list; McQueen Car Racing Game, Addon Sponge Bob for MCPE, Drawing Lessons Angry Birds, Five Nights Survival, and Drawing Lessons Lego Star Wars Craft among others. The full list of apps that were affected can be found here. You can imagine how many people download apps from the Google Play store. While Google says it has removed the said apps, as parents we have to aid our children in understanding how malware works and why they cannot just download apps on their own. We can do so by making them understand that thieves lurking on the internet develop such programs so that they can make money or steal information from innocent users. I asked Rick Rogers, area manager, Africa Check Point the sustainable solution to dealing with malware and this was his response: "As cybercriminals and malware advance on a daily basis, there is no quick fix to ensure that you never encounter malware again. We can definitely expect other similar malware to continually be repeated and imitated by hackers going forward. As prevention is better than cure, users should be extra vigilant when installing apps, particularly those intended for use by children." So the onus is on us as parents.
Having antivirus on all gadgets is the beginning of relief - This is crucial. Antivirus software can identify and block threats before they harm your gadgets. Along with parental controls, antivirus software will give you much-needed relief. That said, it does not mean that you are completely out of danger. As technology advances, so do the developers of malware. The boldness with which Adultswine was developed and executed should already tell us something. 60 apps on the Google Play store is no mean feat. Research by Check Point established the code that was directing users to pornography and unsolicited scareware. The fact that the malware waltzed past the surveillance of Google should get us seriously concerned about the murky digital world. I asked the researchers how best parents can protect their children and Rick Rogers, Area Manager, Africa Check Point responded, saying, "As cybercriminals and malware advance on a daily basis, there is no quick fix to ensure that you never encounter malware again. We can definitely expect other similar malware to continually be repeated and imitated by hackers going forward. As prevention is better than cure, users should be extra vigilant when installing apps, particularly those intended for use by children." My takeaway from this was that danger is always lurking online but we can do something to stay safe. I hope this helps you navigate the murky world of children's safety online.