Families is powered by Vocal creators. You support
Amanda Lin
by reading, sharing and tipping stories...
more
Families is powered by Vocal.
Vocal is a platform that provides storytelling tools and engaged communities for writers, musicians, filmmakers, podcasters, and other creators to get discovered and fund their creativity.
How does Vocal work?
Creators share their stories on Vocal's communities. In return, creators earn money when they are tipped and when their stories are read.
How do I join Vocal?
Vocal welcomes creators of all shapes and sizes. Join for free and start creating.
To learn more about Vocal, visit our resources.
Show less
3 Tips for Co-Parenting After a Divorce
I'm not going to lie, it's going to be difficult. But here are a few tips to help.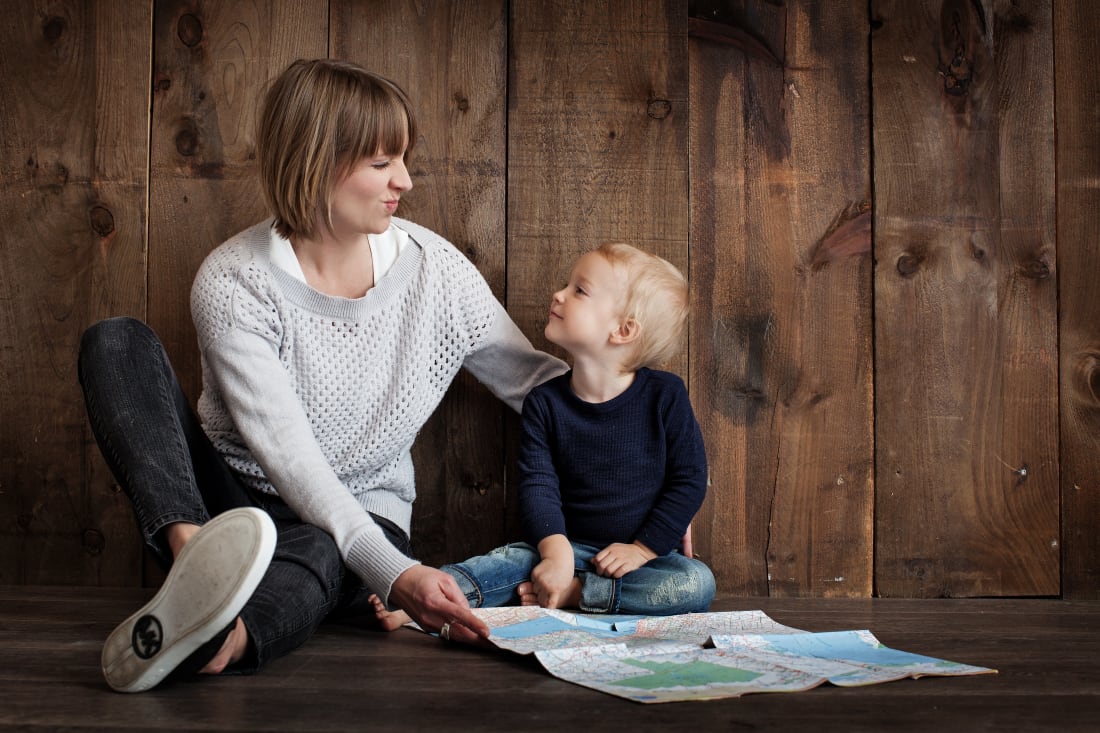 It's tricky.
Is co-parenting together after a divorce is as daunting and frustrating as it sounds? It's true that your schedule now depends on the flexibility of someone else's and that you need to be cautious to make this experience as fluid and easy for your child as you can. Sounds awful, doesn't it? Well, it doesn't have to be.
While co-parenting is rarely easy, it doesn't mean that it needs to be hard. There are a few things that you can do to make the relationship smoother for all parties involved. Here are three tips to keep in mind as you navigate these new waters with your ex.
1: Put Your Anger Away & Compartmentalize
This is a very important one. In order for you to co-parent successfully, you need to put aside the anger, hurt, or frustration that you have for your ex. This might be one of the hardest things that you'll have to do, but it will benefit your child more than you believe.
While your emotions may be completely valid, you can't let them affect your behavior or actions. If you start to speak poorly about your former significant other, your kid will pick up on that and could start to dislike them as well. You want to avoid swaying your child's opinion on their father or mother and continue to foster an environment of love.
Here are a few pointers on how to compartmentalize your emotions:
Find someone to talk to. Whether it is a friend or a therapist, find a safe place to discuss your feelings and work through your anger. If you need to, talk to someone on a weekly basis so that you gradually come to terms with what has happened. Never vent to your child

Remember your first priority. Whenever you feel like your emotions are getting the best of you, remember that your child is your first priority and the reason that you need to stay level-headed.

Get a new hobby. One of the best ways to work through a difficult break up is to find a new activity or hobby to dedicate your time too. This could be anything from going to the gym to making pottery. Showing your child healthy ways to move forward from pain is also very beneficial. It will be good for them to see that you are making strides to improve and invest in yourself.

Another thing that you should remember is not to put your child in middle. Never use them as a messenger. You want to avoid doing things that will confuse them or cause them to ask you unnecessary questions. When you use them as a messenger, they will wonder why you won't speak to their other parent directly and why you are avoiding them.
2: Find A Healthy Way to Communicate With Your Co-Parent
While you may want to argue and bicker with your former spouse, remember that finding an efficient and effective way to communicate benefits your child. The best way to do this is to act in a professional and polite manner. When speaking to your ex, speak to them the way that you would with your co-workers or superiors at the office. Remember to speak with respect and cordiality.
If possible, try to set a schedule on who will have the child on specific days of the week, holidays, and summer breaks. Refrain from demanding things from your former spouse and make requests instead. Demanding things from them will often lead to more frustration and fights. If you need to make a schedule change, politely ask to switch days. You should also be open to schedule changes that your ex needs to make. Don't make things particularly difficult for them if you do not want that to happen to you. Remember, this is a partnership! You need to work with one another to make it successful.
When discussing parenting decisions, remember to stay patient and calm. You want to convey your side and perspective effectively and shouting will not do that. You also want to keep an open mind and listen to what your co-parent has to say about the subject. Work together to find the best options and opportunities for your child.
If possible, keep your conversations with your former spouse about your kids only. Talking about other subjects or things could potentially stir up feelings and cause you to become more upset. Until you feel like you are ready to talk about personal matters, stay away from those subjects.
3: Set a Parenting Standard
Since your child will now be living in two different households, speak to your ex about establishing a set of common rules that will be upheld in both environments. This will help give your child the stability they need.
It could also help prevent future arguments, especially if your parenting styles are different. Compromise your styles and find some common ground. You don't want your child to get used to different curfew times, off-limit activities, and more when they are not under your roof. This could cause them to challenge one of you to change your ways and inspire more frustration in the family.
You should also work together to form a stable day-to-day schedule for your child. Try to eat dinner, do homework, and have leisure time around the same time in both households. This will help give your child a smooth transition from one parent to the next.