Families is powered by Vocal creators. You support
Penny Newton
by reading, sharing and tipping stories...
more
Families is powered by Vocal.
Vocal is a platform that provides storytelling tools and engaged communities for writers, musicians, filmmakers, podcasters, and other creators to get discovered and fund their creativity.
How does Vocal work?
Creators share their stories on Vocal's communities. In return, creators earn money when they are tipped and when their stories are read.
How do I join Vocal?
Vocal welcomes creators of all shapes and sizes. Join for free and start creating.
To learn more about Vocal, visit our resources.
Show less
10 Best Movies to Watch on Mother's Day
Want to stay in and spend the night binge watching movies with your mom? Check out these awesome movies to watch on Mother's Day with takeout!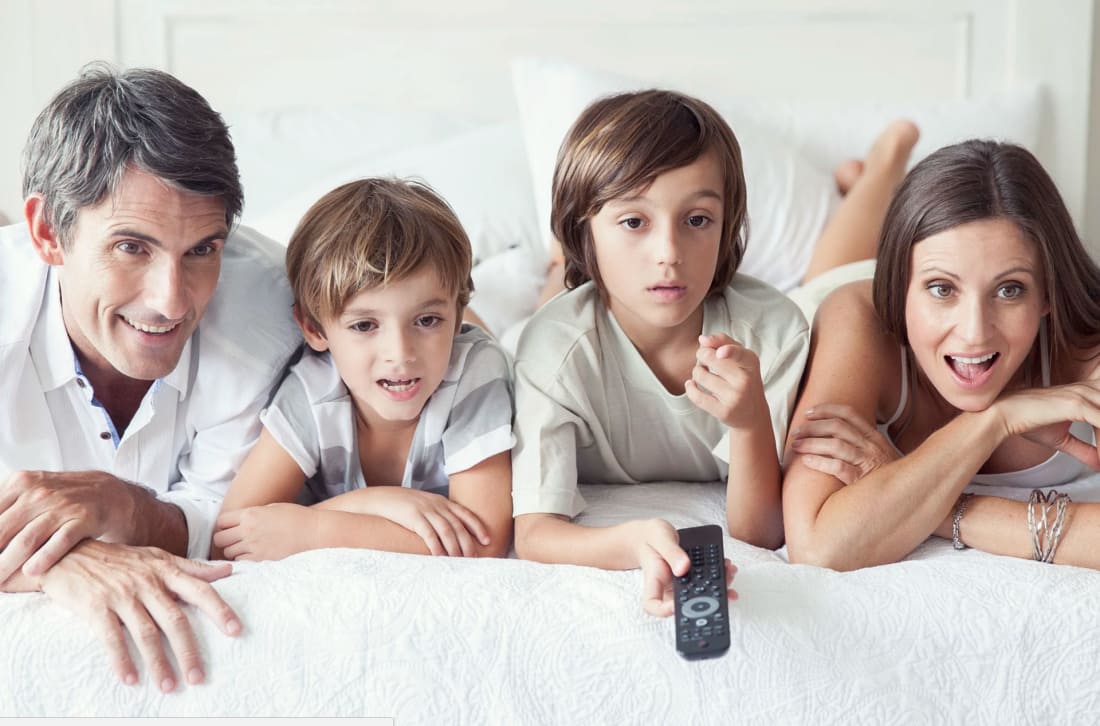 Mother's Day doesn't always have to be about going out to a fancy restaurant, taking her to the spa, or bringing her on a shopping spree. It can be about lounging indoors, ordering takeout, and watching a movie! That's what I usually do for my mother since she hates going out. All she wants to do is rest on Mother's Day, and I don't blame her. 
After we order a bunch of takeout food like pizza, wings, or Chinese, it's only fitting to watch films appropriate for Mother's Day! It's a great idea for Mother's Day gifts and activities on a budget. My mom and I have picked a bunch of films to watch over the years, so if you're looking to spend a lazy Mother's Day with your lovely mom, check out the best movies to watch on Mother's Day!
Mommie Dearest
Mommie Dearest is one of the best classics and a great choice to watch with your mother because of its intriguing storyline. The film is about a glamorous, lonely star named Joan Crawford who takes in two orphans as her own—Christina and Christopher. Joan attempts to start a romantic relationship, but it goes wrong, and she's immediately fired from her contract with MGM studios.
Joan is furious, and exhibits abusive behavior towards her daughter Christina that only becomes more obvious. Christina leaves home and takes her first acting role, yet she still senses her mother's presence overshadowing her. After watching this film, I bet you'll appreciate your loving mom more. 
Stepmom
Not only is this film one of the best movies to watch on Mother's Day, but it's a film to watch with your stepmom to show the importance of her role in your life! The talented Julia Roberts stars in this breathtaking film. Luke Harrison decides to move on to a different chapter in his life after divorcing the mother of his children, Jackie, and start dating a much younger girlfriend, Kelly.
It wasn't easy for Kelly to meet Luke's children since they're still loyal to their mother. However, Kelly fails to be accepted by the children, and even Jackie, until a family crisis manages to change everyone's perspective. 
Kill Bill: Volume 1
If neither you nor your mom has watched Kill Bill, then it's time to make Mother's Day the day the two of you watch one of the most iconic movies in the industry. A former assassin, mainly known as The Bride, wakes up from a four-year coma after her jealous ex-boyfriend Bill attempted to kill her on her wedding day. When she woke up, she was fueled with the desire for revenge on everyone who was part of the loss of her unborn child, her wedding, and four years of her life.
The movie showcases the devastation of a soon-to-be mom losing her unborn baby and any mom can relate to The Bride's wild behavior. My mom even said she'd get revenge, too, if someone killed her unborn baby and ruined her wedding.
Room
Room is an award-winning, phenomenal film that's known to be among the best movies to watch on Mother's Day. This film is both very suspenseful and deeply emotional, so it will touch the hearts of all viewers. Even though I watched this film about five times, when I showed it to my mom for the first time, not only did she cry, but I bawled like it was my first time watching it.
It's about a boundless love between a mother and her child who were held captive in a single room for years. Five-year-old Jack and his Ma finally escape the room that Jack has known his entire life. When he's finally let out, he makes a thrilling discovery—the outside world. Even though he experiences joy and pure excitement, there's still fear that the new adventure brings. It's a true ode to our mothers in celebration of Mother's Day.
Mean Girls
I'm sure everyone has seen Mean Girls, but if your mom has never seen one of the most popular movies ever, it's time to play it for her on Mother's Day. You mom will be laughing her head off at one of the best characters in this film, Regina George's mom, for her desire to stay young and fit in with the girls.
The movie revolves around African-raised Cady Heron who moves to the suburbs of Illinois with her scientist parents. She finally gets to experience the public school life and even manages to fit in with an elite group of cool students called "the Plastics." Even though the group is the most popular in the school, Cady starts to realize how shallow her new friends are. Plus, Mean Girls taught me lots of lessons about life, so Moms will appreciate the messages. 

Mamma Mia!
Nothing beats watching a musical with your mom, but what better musical to watch than Mamma Mia!? This movie is definitely one of the best movies to watch on Mother's Day because of its colorful and fun theme—and Meryl Streep stars in it, too. It's about an independent hotelier, Donna, in the Greek Islands who's preparing for her daughter's wedding.
Meanwhile, Sophie (her daughter), has a plan in mind. She secretly invites three men from her mother's past in hopes of meeting her real father to escort her down the aisle on her wedding day. Wouldn't your mom be surprised to find the men from her past showing up to your wedding? I don't blame Sophie, her dad should walk her down the aisle on her wedding day! 
Queen of Katwe
Queen of Katwe is a heartwarming movie that's perfect to watch on Mother's Day. It's based on 10-year-old Phiona and her family who are struggling living in the slums of Katwe in Kampala, Uganda. Her world suddenly changes when she one day meets a missionary, Robert Katende, who teaches children how to play chess.

Phiona immediately becomes interested in the game and soon becomes a top player under Katende's guidance. Through her success in local competitions and even tournaments, this opens paths to a bright future and a chance to escape her life in poverty. Any mom wants the best for her child, and in this case, Phiona's mom wanted her daughter to live life in the best possible way. 
Away We Go
Away We Go is both a touching and hilarious film that's among the best movies to watch on Mother's Day for a good laugh. A couple is waiting for the birth of their baby, and they're traveling across America in search of the perfect place to raise their family.
During their journey, the couple comes across many incidences and even reconnects with old friends and relatives. They explore a diverse set of locations and the people they encounter along the way help them define their vision of home. My mom and I personally love this film because she can totally relate to it. When I was a newborn, my parents wanted to find the safest and best area to raise their family and the movie reminded them of their past. 
Mr. Mom
What about the mom heading off to work and the dad staying home to care for their kids? Mr. Mom is a hilarious film that revolves around automobile engineer Jack, who was recently fired from his job. Then his wife, Caroline, manages to find a job before him and they completely switch roles—making Jack the homemaker and caretaker of their three children.
He comes across a ton of trouble like playing poker games with housewives. Both Jack and Caroline have to figure out their new roles while maintaining their loving relationship. My mom really enjoyed watching this because she envisioned my dad in Jack's position and saw him making all of the same mistakes.
Chocolat
Lastly, Chocolat is among the top movies to watch on Mother's Day through its charming and romantic theme. When the mysterious Vianne and her child arrive in a tranquil French town during the winter of 1959, no one imagines the impact that she and her daughter would have on the stubbornly traditional community.
She opens an unusual chocolate shop that's right across the square from the church. Her ability to perceive her customers' desires and satisfy them with the right sweets persuades the villagers to indulge in chocolate... just when Lent begins. My mom and I loved how the single mom was tough and courageous throughout the film and found the romantic theme to be really interesting and diverse from the other romance films that we've watched.